Subscribe to blog updates via email »
I've encountered many back-end web developers who feel that there's alot of mystery – even snobbery – behind visual design. There are plenty of rules of do's and don'ts for web design out there, but I wanted to condense some of the theories behind design into a few simple concepts. I presented this at BarCampChicago so you know what to look for to understand the next great design you see. Check out the great video of the presentation that my shadow made:
Or, if you don't have 20 minutes to spare, here's a SlideShare version, complete with summarized comments:
Thinking of writing a book?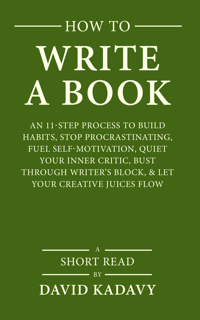 Download your FREE copy of How to Write a Book »
(for a limited time)