Subscribe to blog updates via email »
Keeping your old e-mail is useful for finding contacts that you don't have in your Address Book, referencing information, and leaving something for historians to piece your life together when they write your biography. But having a mail file that is too large can make things a little slow, so try this to keep less-frequently referenced (older) mail in a safe place, while not letting its presence effect your enjoyment of reading your new mail:
Make a new mailbox. Call it "Archive," or "2005 Mail."
Put your old mail in the new mailbox. If you plan to archive every year, you may want to wait until mid-year to file the previous years' mail so you don't leave fresh mail inaccessible.
Copy the new mailbox to a safe place. You can just drag it from Mail.app to your "Documents" folder. If you want to do this the hard way, you can copy the folder of the corresponding name from username/Library/Mail/Mailboxes/foldername. Whereever you copy it to, make sure its a place that you backup periodically. You may also want to compress the folder for compact keeping.
Delete your new mailbox from Mail.app. Since you've backed it up, you don't need it bogging down your mail anymore. Be careful! Make sure you've backed it up before doing this.
If you ever want to reference your old mail, just go File > Import Mailboxes… and choose the folder of your backed-up mail.
Thinking of writing a book?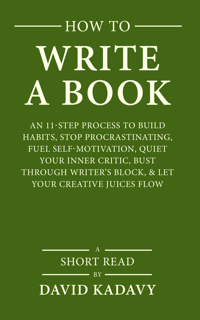 Download your FREE copy of How to Write a Book »
(for a limited time)