Subscribe to blog updates via email »
The main problem the beginning Twitter user encounters is that they can't manage all of the activity on their cell phone. Once you are following a few people, the number of updates coming to your phone will be overwhelming. Many people end up turning off their updates to their phone entirely – and then probably abandoning Twitter altogether – but it doesn't have to be this way! You can still participate in Twitter and have the relevant stuff go to your mobile device while the less critical stuff is waiting for you on your Twitter home page.
Turn on device updates for the friends you're most interested in hearing from

     
Turn on device updates for your close friends. Maybe you have some friends who you always want to get the Tweets of. Just make sure Device Updates are on for them (and off for other people), and switch on Device Updates in your Preferences. Now next time someone from your posse is looking to borrow a power drill, you'll get the message.

Track your own username, not mine!

Track your username. When someone mentions you, you want to know about it, right? Just send Twitter "track yourusername" and next time someone you don't know responds to your hilarious observation on baby strollers in Noe Valley, you'll hear about it right away*. This is also good for hearing from those friends who are too noisy to track on device updates.

Don't forget that you have some control over your mobile phone preferences.

Turn off device updates for when you're snoozin'. For now it looks like you have to settle for blocking out a time for each day, so you may miss out on that 2am burrito run on Saturday night.
So fear not about turning on Device Updates on Twitter. It's alot more fun when you can have the relevant stuff coming to your mobile, while you leave the rest of it for the occassional web update. *Keep this in mind if you have yet to sign up for Twitter, and be sure to pick a really unique username that isn't likely to appear as part of normal conversation, or even as a part of a word. Otherwise, this just isn't going to work. Sorry, @t.
Photo by cjsorg.
Thinking of writing a book?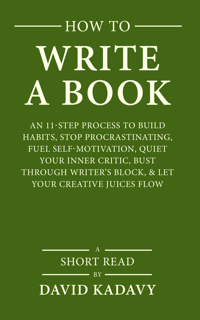 Download your FREE copy of How to Write a Book »
(for a limited time)