Subscribe to blog updates via email »
Tried everything to save battery life on your iPhone? Disabled the WiFi? Disabled Bluetooth? De-cluttered your desktop? Stopped checking e-mail every five minutes, and still finding yourself tied to the dock with the headset just to have enough juice to make all of your phone calls for the day? Try the kadavy.net Battery-Saving Wallpaper, which you can download right now! Not only will it save you battery life, it will reduce your carbon emissions for the year by nearly half a pound!
Thinking of writing a book?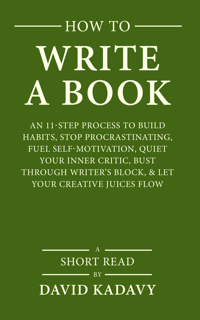 Download your FREE copy of How to Write a Book »
(for a limited time)