Subscribe to blog updates via email »
I guess this post is to serve two functions. One of them is to tell you about my new job, and another is to announce my launch into geekebrity status.

I've been working with SustainLane the last couple of months and am now working full-time there. What does SustainLane do? Well, give your reading muscles a break and watch a video of yours truly explaining it all. Today Irina Slutsky and Eddie Codel of LunchMeet brought their magic head-shrinking camera in and gave me an opportunity to talk about SustainLane.
Thinking of writing a book?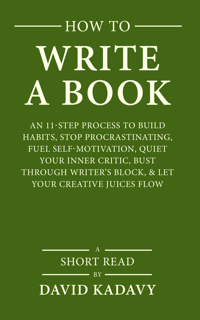 Download your FREE copy of How to Write a Book »
(for a limited time)