Subscribe to blog updates via email »
Attention Chicagoans: I will be speaking in your fine city at the first ever Chicago-based Green Festival. My teammates and I will be talking about the potential for social networking technologies to be an effective tool for advancing the green movement.

We'll be presenting "Markets are Conversations" at 4pm on Saturday, April 21st in Room one at the convention, which is held at McCormick place. Come check it out, but if you can't make it, there will likely be a podcast or video available on the Green Festival site after the festival. the presentation is available on the Green Festival website.
Thinking of writing a book?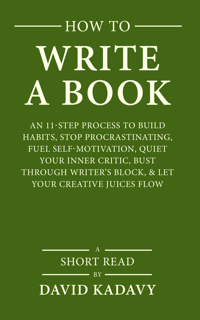 Download your FREE copy of How to Write a Book »
(for a limited time)