Subscribe to blog updates via email »
California here I come! I have accepted a position as Web Design Engineer/Graphics Coordinator at a start-up in San Jose, CA. I will be working for WorkMetro.com, which is a network of websites specializing in local recruitment and job searches. So far, you can find jobs in Omaha, Reno, Pittsburgh, Baltimore, Austin, Miami, Connecticut, Southwest Florida, Delmarva, and Boston through their network, and they are expanding every day. I have gotten to know their team well over the last year or so, as they have been a client of mine, and I'm very excited that they have grown to the point of needing a full-time designer (me). In addition to the front-end web design and programming that I've wanted to get more experience in, I will also be doing print work, exhibit design for job fairs, and even some video for television commercials. Since it's a start-up, I'll naturally have an even wider gamut of duties than that. I am most comfortable doing a variety of things, so it's a great fit.
RDG has been great, both in taking the risks they took in handing me the reigns to start their Graphic Design Focus Market fresh out of design school, but also in being understanding and sharing my enthusiasm in this exciting career move. If anyone is interested in taking my place, hurry, hurry. Have skills in web and print with an interest in environmental design. Programming skills in ActionScript will likely be necessary, HTML, CSS, and PHP are plusses.
I have aspired to make it to the Bay Area for some time now, but given the high concentration of designers there, I didn't expect to find a job before getting there, so this is really a dream come true. I hope to dive right into the design community there, start making contacts, and maybe even start a club(red) west coast chapter.
If you're like I was, you don't know much about San Jose. Here are some facts.
About an hour train ride south of San Francisco
Considered "the heart of Silicon Valley"
10th largest city in the nation
Is one of the safest big cities in the U.S.
Is one of the cleanest cities in the U.S.
Average High, July: 84; Average High, January: 59
Days of sunshine per year: 300
So, it's a pretty nice place. I know I'm relieved to not have to endure another harsh Nebraska winter this year. Omaha really is an okay place to live, and I will miss the many great friends I have made since I was born here. Maybe I'll even come back some day, But being 26 and unattached (now that The Basil Plant has passed), this is a perfect time for such an adventure.
I officially start August 29th, so the long drive will be the week of the 22nd. I'll keep you posted as this simple caveman of a Midwesterner is transplanted to the big city.
Thinking of writing a book?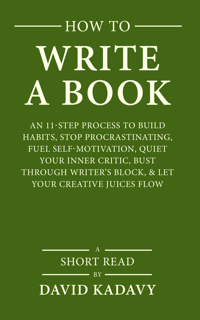 Download your FREE copy of How to Write a Book »
(for a limited time)