Subscribe to blog updates via email »
The Firefox Keyboard Shortcuts Table has (sort of) unlocked for me a way to browse almost entirely on my keyboard. I always loved how Firefox would highlight text links just by typing the first few letters of that link, and I always valued the ability to switch browser tabs on Safari using Cmd+Shift+arrow, but I could never get Firefox to switch tabs.
Funny though, that if you follow this table and press Ctrl+T in Firefox on a mac, it will NOT produce a new tab for you. This, I wouldn't even notice, because I normally just register "Ctrl" to mean "Cmd" on a Mac, since that's how it's keyboard shortcuts usually translate from a PC, so as I would expect, one must press Cmd+T to produce a new tab on a Mac, however, Cmd+Tab does not switch tabs as one who uses this logic would expect. In this case, when they say "Ctrl," they mean "Ctrl." Press Ctrl+Tab and Firefox will switch tabs.
What do I have against using a mouse? Mice are primitive (mouse alternatives), and I find them especially uncomfortable given that I use a computer most of the day. To do the things I can't accomplish on my keyboard, I rely on a Wacom Tablet.
Thinking of writing a book?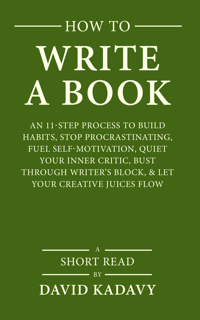 Download your FREE copy of How to Write a Book »
(for a limited time)