Subscribe to blog updates via email »
Ever been confronted, in Photoshop, with this (totally useless) crop tool icon?


Or been using a large paintbrush, and seen this equally useless icon:


Even though your preferences clearly designate the "brush size" cursor should be used?
In either case, press CAPS LOCK. You will get the latter icon, which is the only good way to crop, if cropping, and you will toggle back to the "brush size" icon if you are using the brush tool (and your brush size is big enough).
It was quite awhile before I discovered this, and I always thought I had a buggy copy of Photoshop in the "brush size" situation. It seems everyone else I've encountered has thought the same, so I hope this helps you.
Thinking of writing a book?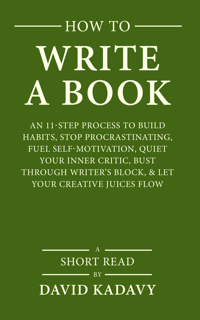 Download your FREE copy of How to Write a Book »
(for a limited time)