Subscribe to blog updates via email »
To invite serendipity and keep myself thinking creatively – and to remind me to just get out of the house once in awhile, I like to keep my computer rotating beautiful landscape and nature photos. To do this, I download them from this specific page on InterfaceLIFT, which is constantly being updated. Here's a little video I made of the process:

To summarize:
I download the photos at the appropriate resolution (1680 x 1050, for me), into a folder.
Under System Preferences < Desktop & Screensaver, I add the folder to in the pane on the left-hand side by pressing the "+" button.
I choose to "Change picture every 30 minutes."
I repeat this process every month or so, as new photos come in.
Hopefully this keeps you thinking fresh. Any other tricks you have?
Thinking of writing a book?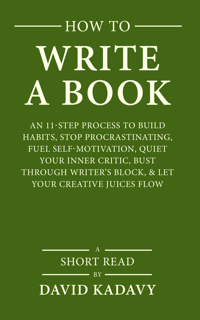 Download your FREE copy of How to Write a Book »
(for a limited time)