Subscribe to blog updates via email »
Learning new things is so much easier when you have someone coaching you along – and when you have classmates.
That's why, on June 4th, Summer of Design will start. Be sure to sign up before then, because enrollment will close. (If you already get my emails, you're already enrolled)
Introducing Summer of Design (it's free)
It's 12 weeks of emails that will teach you about design. Each email is based upon a chapter of "Design for Hackers." If you have a book, you can work along with your copy. If you don't have a copy of "Design for Hackers," don't worry, you'll still learn plenty from the emails. (But, you can buy it on Amazon, or anywhere else books are sold.)
Each email will be accompanied by a group discussion on the D4H Facebook Page, a quiz, or a task. Not only will Summer of Design keep you on schedule, it will help you learn from others, and test your newfound knowledge.
Learn the "whys" behind design
The Summer of Design curriculum is designed to teach you the "whys" behind design. You won't hear any "top 10 tips," and I won't claim to increase your conversion rate just by choosing some magical button color. Instead, I'll show you how design really works.
There are various factors that make good design, and you see them in action over and over again. I'll teach you how to see design in a new way, so you can keep learning about design even after the course is over.
Once you start to really understand design, you'll really be able to speak with its visual language. Your projects will start to look better, and you'll be able to talk to your team members about design using a common vocabulary – hey, get them to enroll in Summer of Design, too!
Here's a run-down of the Summer of Design curriculum:
June 4  Why Design Matters
June 11  The Purpose of Design
June 18  Understanding Typography
June 25  Technology & Culture
July 2  Proportion
July 9  Composition & Design Principles
July 16  Visual Hierarchy
July 23  Color Science
July 30  Color Theory
August 6  Choosing & Pairing Fonts
August 13  Typographic Etiquette
August 20  Closing Remarks
Join thousands of other students. Enroll by June 3rd (or else)
Summer of Design is free (this time around), and if you don't enroll by June 3rd, you'll miss out completely. You'll be in it with the thousands of people already enrolled. So, sign up now.
I'm starting a (free) email course to teach you design this summer. It's called "Summer of Design" http://t.co/inL0uqN0v9

— ? David Kadavy (@kadavy) May 23, 2013
(If you already get Design for Hackers emails, you're already enrolled!)
Thinking of writing a book?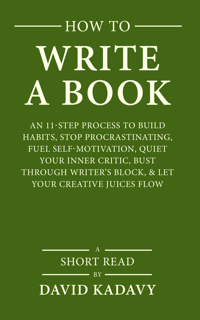 Download your FREE copy of How to Write a Book »
(for a limited time)