Subscribe to blog updates via email »
As you may have seen in my twits, sustainlane.com has launched! SustainLane allows people to review sustainable, "green," and organic products and businesses, and I'm more excited about it than probably anything I've ever done before in my life (yes, I know, it's "just a website"…this is how simple my life is). It's going to make it easier than ever for people to find products and businesses that are socially, environmentally, and/or health conscious.
 Sustainability, green living, environmentalism – whatever you want to call it, has been a big issue in politics lately – but it is not a partisan issue. Even if you don't buy Carbon Dioxide as a pollutant, or aren't concerned with a company's treatment of animals or people half a world away, you certainly have concern for the well-being of yourself and your family. Here are some things you might not know about products you use every day:
So go check out what regular people have to say about their favorite green products and businesses – or maybe you have some favorites of your own you'd like to share; and enjoy those shiny buttons and stars that I obsessed over for hours!
Thinking of writing a book?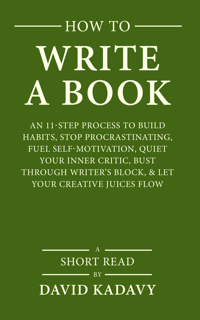 Download your FREE copy of How to Write a Book »
(for a limited time)