Subscribe to blog updates via email »
I came across an article where Robert Maltbie explains that despite an Amnesty International report about Tasers causing deaths, the company that manufactures them is still a good company to invest in. I haven't investigated enough to comment on whether investing in a company like Taser is ethically or morally right, but I couldn't help but notice how removed Maltbie is from those considerations, especially when referring to the drop in TASR's stock price after the report was released:
Here are a few points that I think many investors did not notice. The company has no acquisition targets; it's a clear leader in its market; its balance sheet can self-finance up to three times its capacity…
…blah blah. Think about what a company does before you invest in them.
Thinking of writing a book?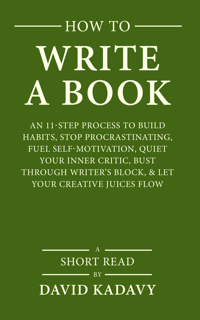 Download your FREE copy of How to Write a Book »
(for a limited time)