Subscribe to blog updates via email »
[UPDATE – 01/19/2010] – Some of you have left such helpful comments on how to move iTunes to a new computer, I wanted to point them out:
[Original post]
Since I'm moving, I wanted to transfer all of my music from the iTunes library on my work computer to the iTunes library on my home computer. This is pretty simple – just transfer iTunes library from my work computer's iTunes library onto my Firewire Hard Drive, take it home, and transfer the music onto my home computer – but I rely on all of my song ratings, accumulated over thousands of hours of listening to iTunes while I work, to populate my iPod Shuffle with songs from the "My Top Rated Songs" Smart Playlist. I couldn't find any information on how to transfer my iTunes music, while still retaining my song ratings, but I finally figured it out.
Move Your Music Library
Before you do this, you'll have to first transfer the actual files to your new computer. You may choose to burn CDs, DVDs, or use a thumb drive; but using a FireWire cable is easiest for large libraries, unless you have a portable hard drive.
Move Your Metadata
Here's a video tutorial I put together. Written instructions are below.
Export the source iTunes library as an XML file (File>Library>Export Library…). This will create a file that holds information about the location, song filenames, and *song rating*!


Export iTunes library

Replace the file paths in your XML file with the path that the songs from the source library will be in when you import them. This path may point to your FireWire Drive, a DVD you have burned, or a temporary folder on your hard drive that you have copied your music to. Just to be sure of the new path, copy one of the files from this location to your library, export your destination library, and look at the file path to that song in the resulting XML file. To actually replace the file paths, I did a Find/Change in TextWrangler but you can just use TextEdit (Edit>Find>Find…).


transfer-itunes-library

Set the preferences in iTunes in your destination library to "Copy files to iTunes Music folder when adding to library." This is under "Advanced."


Set iTunes preferences

Import your library (File>Library>Import Playlist…).


import playlist into iTunes library

Delete redundant files. If you're like me, you have some duplicate songs in your multiple libraries. This is a tedious task, but I plan to do it over time.
Of course, you can prevent all of this by being organized in the first place. I probably should have just had an iPod that I synched with my home computer and brought to work.
If you need help getting the actual files over to your new computer, this video will show you how to copy your music to your new computer using iTunes Home Sharing:
UPDATE: If you're looking to transfer music from your iPod to your computer, I've put together a short guide here. I hope to improve upon it soon, but please share your findings in the comments.
Thinking of writing a book?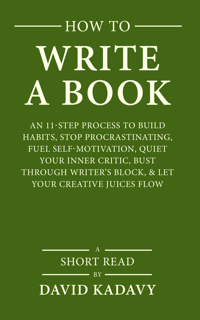 Download your FREE copy of How to Write a Book »
(for a limited time)