Subscribe to blog updates via email »
With one eye glued to your TV tonight, glue your other eye to this well-designed interactive map illustrating party distribution for the 2004 election. There are also graphics illustrating past elections, and the progression of approval ratings throughout the campaign. The graphic when you click on "electoral votes" above the map communicates very well.
Thinking of writing a book?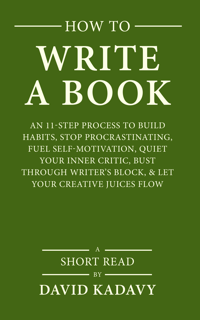 Download your FREE copy of How to Write a Book »
(for a limited time)