Subscribe to blog updates via email »
Kadavy.net has redesigned, and boy are we excited! This is our first redesign in years, and it's a doozy.
Switched from Movable Type to WordPress
No longer completely anti-ornament
Now offering e-mail subscriptions to the blog and it's comments
Easy Digging, del.icio.us-ing, etc with ShareThis
Now displaying latest del.icio.us items
Thanks to everyone who helped with the transition, and look out for heavy doses of kadavy!
Thinking of writing a book?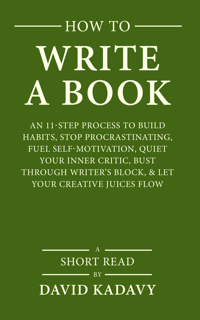 Download your FREE copy of How to Write a Book »
(for a limited time)