Subscribe to blog updates via email »
Have you ever wanted to start your own suburban development, but just couldn't think of what to name it? Behold the Suburban Development Name Generator (v.1.0). It can provide you with dozens of creative names such as Quail Run, Eagle Run, Huntington Park, Whispering Ridge, Shadow Ridge and many more!
Naming these places seems to be a constant struggle against their lack of genuine sense of place. In Omaha for example there are some genuine neighborhoods such as Benson, Florence and Dundee but "West Omaha" is simply a confusing mass of grids of houses lined up and boxed off into sections given names straight from the Suburban Development Name Generator. Interestingly while I was working on the Suburban Development Name Generator I had to pleasure of viewing End of Suburbia in which Jim Kunstler ponders this issue, explaining that perhaps they name these places after things they destroy to build them.
Future versions of the Suburban Development Name Generator will probably have more advanced naming features that will yield even more creative names such as The Knolls, Seven Pines and Stoneybrooke, but your clientelle probably won't know the difference anyway.
Enjoy!
Thinking of writing a book?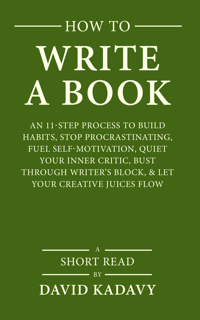 Download your FREE copy of How to Write a Book »
(for a limited time)