Subscribe to blog updates via email »
There are very few resources on sustainable print design, but Print Design and Environmental Responsibility from the AIGA Design Business and Ethics Series is a good start.
After reading it, the outlook for sustainable print design in America looks pretty bleak – not that personal experience has indicated otherwise. I asked my printer the other day if he takes special measures towards minimizing his company's impact on the environment, and his response, with a confused look on his face, was "well, we recycle?" I'll have to get him a copy of this manual – maybe to be responsible, I'll just send him a PDF.
I'm also considering making the manual the subject of my book club one of these months. That, or/and Cradle to Cradle.
Thinking of writing a book?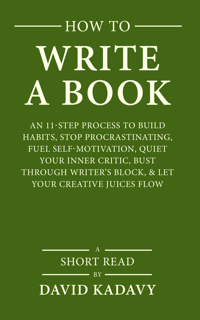 Download your FREE copy of How to Write a Book »
(for a limited time)