Subscribe to blog updates via email »
AJ Kandy of "West of the Expressway" has made some perceptive observations on The Economics of Urban Sprawl. Not only do the suburbs exterminate culture, they may be an economic drain all-around. It's great to make the decision to not buy a gas guzzler, but how about designing our lives so we drive less to begin with?
The eventual realization of these economic consequences may result in the End of Suburbia, looks like an interesting documentary, analyzing "the greatest misallocation of resources in the history of the world." It probably won't be coming to a theater near you, but they do encourage public screenings. Anyone up for one in Omaha?
Thinking of writing a book?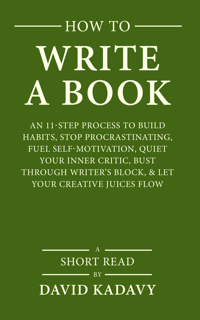 Download your FREE copy of How to Write a Book »
(for a limited time)