Subscribe to blog updates via email »
When I was a young professional working in Omaha, Nebraska, I was in an environment that stressed living life by a bit of a template. Thus, as a college graduate, I was constantly admonished to take one of two obvious next steps in life: buy a house. If I had a dollar for every time I heard the expression "a house is the best investment you can make," I probably would have had enough money to, well…buy a house. If Hallmark made a greeting card for the relationship, I heard it from that person: my parents, my coworkers, my boss(es), many of my friends, and even my auto mechanic.
Most of the time, I would kindly nod my head; but secretly, it felt as if my ears had vomited into my brain. "There's only so much dirt on the earth, and everyone needs a place to live, so housing prices will always go up," I would hear. The popularity of this opinion, and the intensity with which it didn't make any sense to me, was enough for me to begin to wonder if I was the crazy one.
When I thought about buying a house, it all seemed like a big freedom suck to me. It was mind-numbing to me the amount of time, money, and autonomy people were expending on this supposed, "best investment." Paychecks were spent re-roofing them, nights and weekends were passed tending to their yards, job offers and moves were turned down because of their ownership, and the opportunities for serendipitous experiences were traded for "neighborhoods" as monocultural as the cornfields that surrounded them. These costs were exponentiated by the accumulation of stuff to fill empty rooms in these vessels.
It simply didn't make sense to me, so I did other things with my money. I got a cheap apartment in a neighborhood of character, followed the principles of my instinct, stowed  away in my Ameritrade account, and spent those precious nights and weekends persuing my curiousities, and building my skills. Thrift store scores of old Billy Joel records, books from the library, friends made in professional organizations, and hours spent coding and writing on my blog. When all of this paid off and opportunity called, there was no housing market to consider. I brought my investment with me.
I don't want to make it sound as if I believe that buying a house is always a foolish endeavor. I'll probably own one myself at some point, and I'm sure that for many people's situations it was a great decision. However, for many, it didn't turn out to be such, and the blind pursuit of this goal is at the root of the troubled financial times that we face now.
I'm also not disillusioned to the point of believing that I am some fantastic example of success; but I'm glad that I didn't succumb to the frenzy. I was free to pursue the unexpected opportunities that came my way. 
So what are the lessons to be learned? 1) Be strong in processing decisions for yourself and your priorities 2) Be wary of popular goals, because they quite often bananas 3) Sometimes, you don't have to look much further than the bathroom mirror of your rented apartment, to find the best investment you can make.
———
Money photo by tracy_olson. House photo by Per Ola Wiberg.
Thinking of writing a book?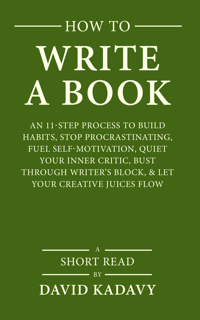 Download your FREE copy of How to Write a Book »
(for a limited time)