Subscribe to blog updates via email »
Today marks the fourth blogaversary of the kadavy.net blog. Much more has happened with this blog than was originally expected. I started it with a simple barf-out post that was written just to get myself past the perfection paralysis and intimidation of staring a blog.
Some highlights from the history of the kadavy.net blog:
Thanks for all of the great memories thus far. Here's to many more years of the kadavy.net blog!
Thinking of writing a book?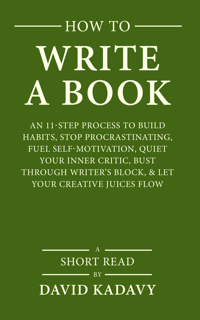 Download your FREE copy of How to Write a Book »
(for a limited time)